Take On The Most Effective Workouts Around With Our Group Fitness Classes
If you're looking for a well-rounded training program that produces REAL total-body results, look no further.
Our Group Fitness Classes are perfect for men and women of all fitness levels. Together with our dedicated instructors, you can challenge your body and your mind and walk away feeling more confident than ever before.

Join us at Enliven Fitness in Ultimo and change the way you train today!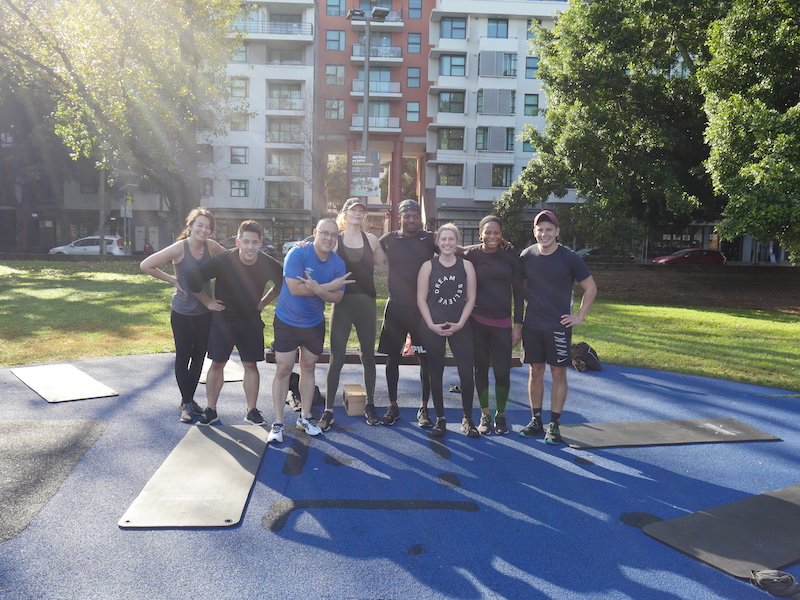 In Our Group Fitness Classes, Nobody Gets Left Behind
Your first question is probably how fit do you need to be to train with us.
The answer? It truly doesn't matter.
Because at Enliven Fitness, all you need is a desire to improve your health and the dedication to see it through. We take care of everything else.
Our Group Fitness Classes offer instruction that is both scalable and attainable for all fitness levels. Whether you're a seasoned athlete or a complete beginner, you can stay challenged day in and day out on the path to sustainable success.
We're bringing men and women in Ultimo:
High-Intensity Interval Training
Strength building and muscle toning
Cardiovascular endurance
Bodyweight exercises, team training, and more!

We're Here To Keep You Motivated Week After Week
It's easy to get burned out in your first few weeks of a new fitness program. But with us, that's never a question.
Our Group Fitness Classes are always changing to keep you on your toes and our team keeps the energy up during each and every workout. You'll never dread going to the gym again.
From your first workout at Enliven Fitness, you'll enjoy:
Professional coaching and unwavering support
Dedicated instruction to keep you injury free
A proven system of success
Boosted energy levels in your everyday life
Take The First Step Today! Join Us Now Or Learn More About The Best Group Fitness Classes In Ultimo!
If you're looking for a change, we've got the answer. Our Group Fitness Classes at Enliven Fitness have helped everyday men and women across Ultimo and beyond find better health and fitness success one step at a time. And we can't wait for you to be next.
Just fill out the short form on your screen to learn more or get started today!