Customize Your Fitness Journey And Rely On Professional Coaching In Our Personal Training Program
Are you looking for a better way to train and see long-lasting results? Then take advantage of the best Personal Training around with our team at Enliven Fitness.
Our staff is full of dedicated professionals, each bringing a holistic approach to your fitness and wellbeing. With us, you can customize every aspect of your fitness journey and rely on constant support and motivation to make your goals a reality.
Join us in Ultimo and take control of your workouts once and for all!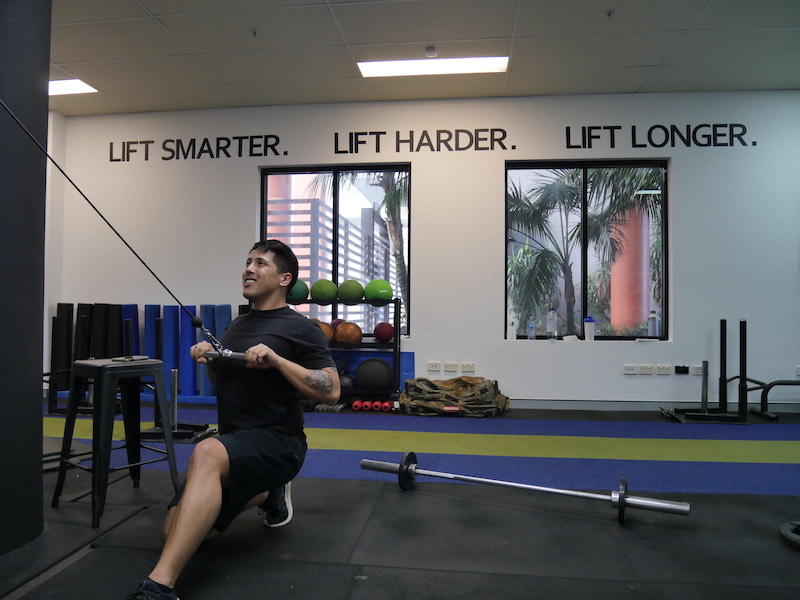 How Does The Personal Training Work?
The goal with every client is to offer as much flexibility as possible. We know that no two people train the same. And no two bodies react the same to the cycle of workouts, rest, and recovery.
That's why we take the time to understand your fitness history and the steps you're hoping to take with us. From there, we can work together to design a program that meets your needs and moves us as efficiently as possible to your ultimate success. Our goal is not to help you see lightning quick results. Instead, we're here to help you find sustainable success that stays with you for years to come.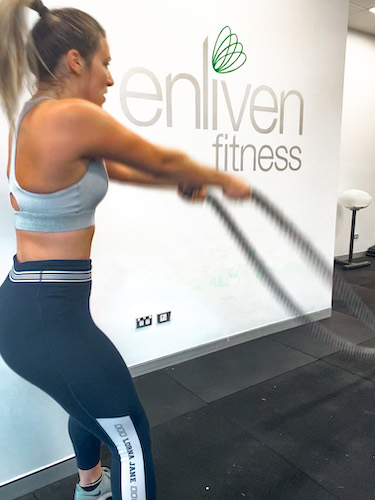 Our Personal Training in Ultimo includes options for
30, 45 or 60-minute workouts
AND
Indoor or Outdoor training
With us, you can enjoy:
Lean muscle gains
Sustainable fat burn
Targeted toning
Boosted cardiovascular health
And We Guarantee You'll Never Get Lost In The Crowd
There's nothing worse than giving it your all during a workout only to feel disappointed by the results that follow. Too often, we train without a purpose and we simply go through the motions.
At Enliven Fitness, we're putting an end to that cycle.
No workout with us is without meaning. No movement is wasted.
In our Personal Training program, you'll rely on unwavering motivation and ongoing accountability. We'll be there every step of the way, keeping you on track and encouraging you to get the most out of everything you do.
From day one, you can expect:
Professional coaching and support
Tailored exercises and scheduling
Incredible self-confidence in everything you do
Don't Miss Out! Make The Most Of Every Workout With Our Personal Training In Ultimo!
If you're ready for long-lasting health and wellness, look no further than Enliven Fitness. Our Personal Training program is dedicated to helping everyday men and women find success in their fitness journeys and take pride in every single accomplishment.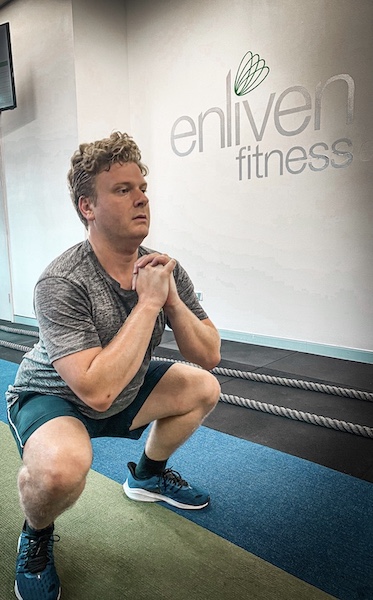 Join us in Ultimo today by filling out the short form on your screen. We'll reach out right away to explain our trial membership options and the best path forward for you!