[It's no secret - our members rock. So, today we're sharing three of their stories, to celebrate and inspire. Enjoy!]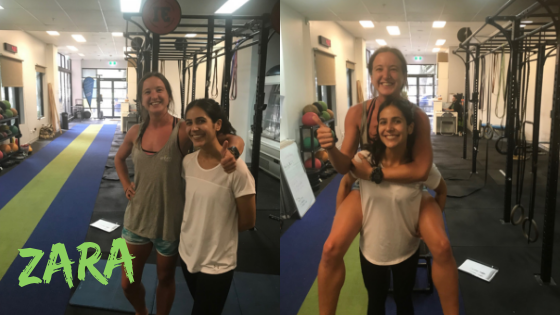 Huge shout out to Zara for her amazing results. She's lost weight, toned up and become a master of productivity!

In the past, Zara struggled with a lack of energy and motivation. She was feeling extremely lethargic and didn't do much exercise as a result - and four-hour naps were not uncommon.
After finding Enliven, she made it her mission to increase her energy levels, as well as lose weight and improve her strength… and we've had the pleasure of watching her do it.
These days she's more active, enthusiastic and (true to her goals) has lost weight and toned up. Not only is she feeling confident and comfortable in her skin, she also gets more done in general, injecting energy into exercise, friends and life!
She's thrilled to have finally cracked the workout code, and is happy to keep consistently working towards an even stronger, healthier body.
We love being a part of your journey Zara, and can't wait to see what you achieve next!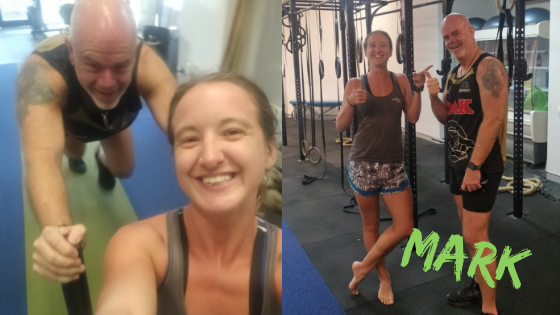 Huge shout out to Mark who has spent four whole years working toward his fitness and health goals.Today, we give him a standing ovation!
His story is so inspiring, we thought we'd let him share it. Over to you, Mark.
"Looking back 4 years I walked into the gym overweight and wanting to get back to a level of fitness I had achieved in Bangkok 5 years earlier. I was not focused as much on my diet, posture or myriad of bad habits that Jen identified overtime.

So, what have I achieved in that time?
1. Quit my two pack a day Marlboro habit.
2. Red Bull and Diet Coke have been replaced by lots and lots of water.
3. I am fitter than I've ever been at 50. I haven't hit my goal weight, but not as big an issue these days it's more about fitness.
4. I am a runner! But it took till I was nearly 50 to discover this.
5. The mental health benefits cannot be underplayed. I can have a horrible day, but it always melts away with the sweat.
6. I recently moved out of the corporate world into my own business which can be quite physical. My guys are at least 10 years younger than me, but I work alongside them no issue. This has been a pleasant surprise - without the training I wouldn't have been able to do it.
7. This year I'm looking to new milestones around deadlifts, pull ups and making a little more time for running.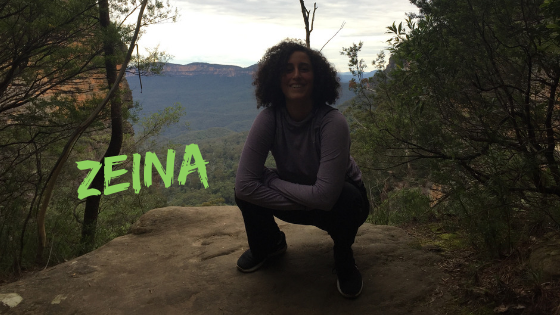 Huge shout out to Zeina for building strength, fitness and hope (!) after battling a debilitating lower back injury. Zeina's tenacity is incredible, and today we wanted to share her story.
She joined Enliven after suffering repeated injuries, looking to correct her technique and get her mobility and strength back. Zeina was in constant pain with a lower back injury, which was seriously limiting her mobility. Even though she'd trained before, her efforts had never given her the results she wanted, and always led to another injury. On top of that, she was beating herself up for not training effectively and being 'weak'.
Zeina's frustrations were affecting her self-confidence and ability to enjoy life out of fear of aggravating her injury. She felt like she'd never achieve her fitness goals.
She came to us wanting to build strength, rehabilitate her back, build upper body strength and work towards being able to do chin ups.
We're so pleased to share that after a thorough assessment, tailored plan and consistent (corect!) training, Zeina has achieved all that - and more.
She has not only built strength and eliminated her pain, but she now has a deeper understanding of her injury, what her body needs and responds to, and holistic training techniques.
Feeling hopeless is a thing of the past, and Zeina now lives a full life doing all the activities she loves - without fear. She says that Enliven provided her with the tools she needed to manage her physical as well as mental health.
She feels confident, and ready to tackle her 2018 goals of staying pain free and building even greater strength.
You've inspired us all Zeina, and we can't wait to see what you achieve next!
---
Loved this article? Keen to learn more about the Enliven approach?
Reach out to us for a free 20 minute fitness strategy session. It's an easy (and enlightening) way to get clear on your goals, hear our health and fitness recommendations and see if we're a fit.
Feeling tech savvy? Book your free consult in seconds by clicking here.
To your health,
Michael Wilson
Director
Senior Exercise Practitioner
Holistic Health & Nutritional Coach
Manual Therapist
Functional Movement Specialist
Rehab Trainer
Posture Trainer
Personal Trainer