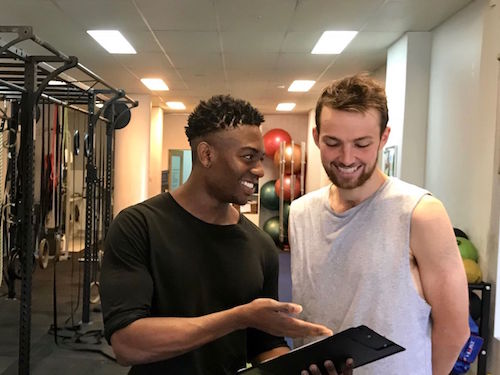 Like our modern food system, most gyms go for quantity over quality.
More members, more classes, more promotions, higher turnover, less precision.
But we've thought hard about who we are and what kind of service we want to provide and - surprise! - it's very different to the usual health and fitness business.
We'd prefer to have fewer, stronger, more switched-on and community-minded members as opposed to thousands of nameless faces who just want an ass-kicking.
We'd rather invest in each and every member, creating unique plans and lifelong healthy habits that take time, energy and persistence, than have people show up for a month then hop to the next groupon voucher.
Anything less is a comprise. Anything less goes against our (decades-in-the-making) knowledge of how the body works and what's healthy in the long term.
We know that people need strong foundations before moving on to the fancy stuff; that alignment and posture are king; that most people are too stressed to be 'thrashing it out' in high intensity classes right from the start; that nutrition, sleep, thoughts, social support and sunshine are priorities - not afterthoughts. We've seen first hand that most modern fitness fads do more harm than good, yet they continue to thrive.
The bad news is, people who subscribe to them don't. Not in the long run.
Like the modern food system, modern fitness is focused on instant gratification at the expense of a long, mobile and healthy life.
It plays on people's fears (you're fat! you're lazy! you don't have time to eat well or move mindfully!) and promises quick results - but instead, people become trapped in an endless cycle.
Quick-fix training leads to injury, stagnation, boredom, or false expectations. It cements bad habits that cause problems 5, 10, 15 years later.
Fitness fads and bootcamps don't inspire people to take charge of their health - instead, their adherents become disempowered and reliant on a guru or program or set of rules to keep them 'on track' and motivated.
No thanks. Quality over quantity, please.
We only want members who are ready to commit, who want whole-life change, who know that the gym is a training ground for a better life - not a means to an end.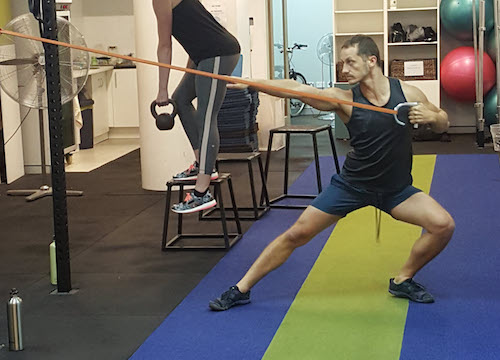 If we can help one person build a beautiful, resilient, energized body for life, we're happy.
If our membership base stays small, that's OK.
We're precious about who we partner with, and want to preserve our community spirit by welcoming those who subscribe to a slower, steadier, science-based approach that builds energized humans from the foundations, up.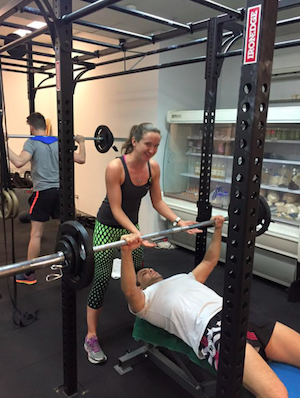 That's not to say we don't train hard. We do.
That's not to say we don't have fun. We do.
That's not to say that one day, we hope the right fitness and health info breaks through and reaches millions; that there will be a paradigm shift in the way people eat and move; that Enliven (and other holistic studios like us) amass thousands of like-minded members - on their merits, not fear-based marketing.
Upon joining, we ask people to wholeheartedly commit. There's a process our members follow that starts with one-on-one sessions, assessments, goal-setting and nutrition coaching. It takes longer than other gyms; it requires persistence; it's a way of life.
We only want people who are ready to walk that path, too. Anything less is a disservice to our existing members, our expertise and our future community.
So, that's why and how we run our studio a little unconventionally. We would love to hear your thoughts.
________________________________
Loved this article? Keen to learn more about the Enliven approach?
Reach out to us for a free 20 minute fitness strategy session. It's an easy (and enlightening) way to get clear on your goals, hear our health and fitness recommendations and see if we're a fit.
Feeling tech savvy? Book your free consult in seconds by clicking here.
To your health,
Michael Wilson
Director
Senior Exercise Practitioner
Holistic Health & Nutritional Coach
Manual Therapist
Functional Movement Specialist
Rehab Trainer
Posture Trainer
Personal Trainer