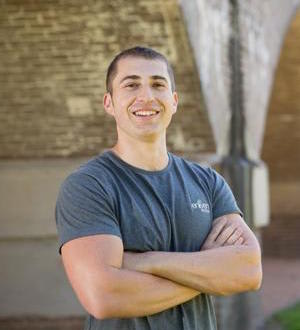 Michael Wilson
Michael's own passion for health and fitness began in 2003 after modern medicine failed to address his chronic injuries and ailments. Seeking a holistic alternative, Michael embarked on an intense period of study, evidence-based research and discovery
He's been trained and mentored by some of Australia's leading health and fitness professionals such as Aaron McKenzie and Donal Carr, as well as international icons like Paul Chek. Combined with his own beliefs about how to be whole-body well, Michael now helps others take responsibility for their health.
Michael believes prevention is an important foundation for maintaining a healthy lifestyle. He encourages organic, seasonal, local, nutrient-dense and delicious foods. He knows fitness works best when it's dynamic and different each day.
He strives to lead by example and lives an enriching, balanced and abundant lifestyle. Most importantly, he offers a truly holistic service for his clients, with honest and realistic solutions to help them achieve - and maintain - health and fitness for life.
With over 14 years' experience, he combines functional exercise with balanced and mindful eating to produce life-changing results.
Michael has inspired hundreds of individuals to take charge of their health and reclaim the fit and vibrant body they've always wanted.
Michael's style of training is dynamic, exciting and produces results!
Michael specialises in: Functional and corrective exercise; Primal movement patterns; Weight loss expertise; Body shaping and conditioning; Injury management and rehabilitation; CHEK training methods; Results producing training programs and Nutritional Coaching.