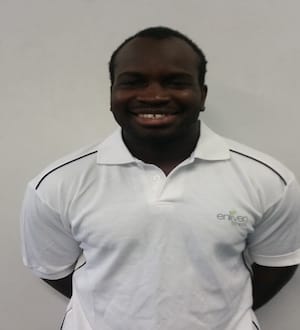 Chris K.
Chris has a military background, knows a thing or two about getting results. (But he's not scary at all, promise!)
He's a fully qualified personal trainer specialising in strength and conditioning, muscular definition and weight loss, as well as being an ACE certified boxing instructor. Chris has worked for the Australian army, so he's a sucker for organisation, being on time and using structure to enhance performance. He imparts these same philosophies onto his clients.
He's a big believer in embracing the challenge and working on areas of weakness - something we all tend to avoid. *squirm* Like most of us at Enliven, he enjoys training outdoors and body weight/plyometric workouts combined with circuits and boxing. Of course, there's plenty of room for weight training, squats and deadlifts, too.
Apart from being a PT, Chris is also a uni student studying exercise and sports science. His goal is to become an exercise physiologist, so he'll be not just super, but dooper qualified. His passion is studying and passing on knowledge - so training with Chris will not only get you physical results, but keep you informed too.
Chris specialises in: strength, conditioning, building muscle, weight loss, boxing.